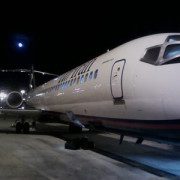 All I can say is that there isn't many honest computer repair places left.  I spoke to David at on the spot computer repairs about a Sony that I had that would not start.  He took the time and explained to me my best options in dealing with a Z top of the line computer that also would be a top of the line repair.  Rather then gouge me on repairs (like many computer repair places I had been to) he basically told me options that were more economical and honest.  I sincerely was shocked how honest he was and how easily he could have made more money on me but didn't.  I would highly recommend anyone that is looking for computer repair with an honest fix and opinion to look at on the spot computer repair.

Gracious people, the Matthewses helped me carry my heavy, old CPU up and down the stairs. When David Matthews listened to my tale of woe, his patience and compassion made me feel that my computer was in good hands. He fixed it sooner that I expected, calling me as soon as it was ready, and even staying well past closing to fine-tune a final request. A family business in the best Cambridge tradition, their professionalism, ability, and grace easily merit Yelp's highest rating.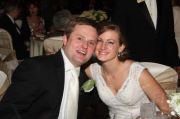 Today, I went to David at On The Spot Computer Repairs because I needed some help recovering data from an old hard drive. I walked in, he listened to my problem, gave me a quote, and told me he would call me when he was done. He called me back earlier than expected and had all of the work finished.  The price was more than fair, the quality of his work was great, and I will definitely go back.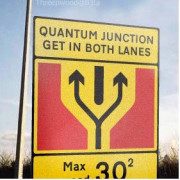 I had a desktop computer that I couldn't get to boot into BIOS, and I tried everything, but the thing seemed like a lost cause.    David did an incredibly speedy job and completely resolved the problem.    Very professional job and great service!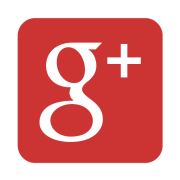 Exceptional service, exceptional speed, exceptional price. Dave quoted me an exceptionally low price for the installation of a hard drive, then ended up actually charging me less when he was done. What repair person does that, actually lowers the quoted price after a hands-on inspection? Speaks volumes to Dave's integrity, and is exactly the type of service that prompted me to leave a glowing review, and will insure that I come back for all my repair and upgrade needs. David works out of his home (which I imagines allows him to keep costs down), but all phone calls were handled promptly, he accepts credit cards on site, and has an extremely professional in-home shop. Top-notch local operation from soup to nuts – exactly the type of honest, professional, local businessperson that gives the neighborhood a good name. Customer for life.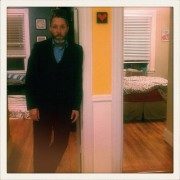 I took 2 of my laptops here to be fixed. One was older and I just needed Windows reinstalled on it. The other I had recently dropped (oh no!) and it wasn't doing much of anything. David talked me through everything and gave me a quote and said it'd be done in a couple of days. Two days later, he called back. The older laptop's BIOS was corrupted so there was nothing they could do for that but they fixed the other one and it seemed as good as new, minus the cracked front corner from when I had dropped it. I got home and was playing around with it and then noticed that the speakers weren't working. I dropped it off the following week and they had it fixed within an hour and didn't charge me any more than what I originally paid. His whole family is really nice too and whatever they were cooking in there the 2nd time I visited smelled amazing!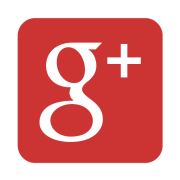 Great service at a great price. My laptop died and I needed to be able to access information stored on the hard drive. OTSCR provided same day service and gave me exactly what I was looking for at a lot less than I was expecting to pay. Really appreciate the way they treat their customers and will definitely be going to them in the future.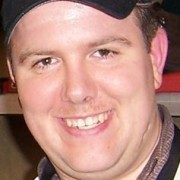 Make yourself at home at this Computer "school nurse". The next best thing to Mom doing computer repairs. Very good advice to cost you As Little As Possible. They will advice buying parts on your own and ONLY charge for LABOR. I would go here & tell the Apple Store about your problem to learn something about your beloved PC or Mac!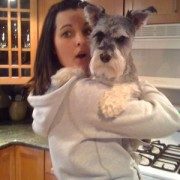 On the Spot Computer Repairs is amazing! My computer got a virus and I went here (rather than spending $$$ at Best Buy). David knew exactly what was wrong and had the computer fixed and back to us the next day! It was sort of weird because he works out of his apartment, but he definitely knew what he was talking about. His prices were SO cheap compared to other places and he got the job done quickly! I am so happy to now have a person to go to if I have computer troubles! I am telling everyone about him!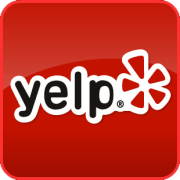 David was absolutely terrific.
My fairly new self-built computer wouldn't start at all, I wanted to find out what specifically was wrong, and how to debug such problems in the future.
David was extremely patient, walking me through what he was doing, and soon identified that my motherboard was dead.  By indulging my interest, he certainly had to work slower and spend additional time explaining everything — but he did so anyway.
We discussed in detail my several options (replacing the motherboard, a partial upgrade, buying an entire new computer.)  He was conscientious of my cost concerns, and even searched for the lowest price replacements with me.
I strongly recommend On the Spot Computer Repairs, and would definitely come back in the future.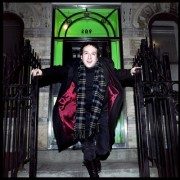 The nice thing about a small operation is the close and immediate attention, speedy delivery, and personal interaction.  David delivers on all of these fronts and is extremely knowledgeable.  I would definitely use his services again.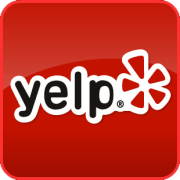 As a small business owner who works from home, I rely heavily on my computer to make a living.  My PC recently caught a virus that wiped everything out, and I had to frantically search for a repair service to get the problem fixed fast. Fortunately I found OTSCR and David was able to help me out right away.  He worked diligently to get all of my files restored and had my computer back to me the very next morning…. and what would have cost me around $600 to $1000 with any other repair service, only cost me $150!
I highly recommend David at OTSCR if you need any computer repair services. He is extremely knowledgeable, he will work quickly to get your computer back up and running, and his rates can't be matched.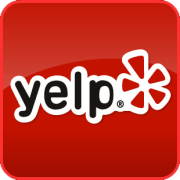 It's always nice to find someone who is honest and reasonable in business.  David is very good at what he does and charges reasonable prices.  Not only will he do the job quickly and well, he also will explain what he did and how to prevent problems in the future.
My computer was running very slowly and seemed to always have something running in the background when I was doing nothing.  He cleaned it up and tuned it for me so it runs much faster.  He also took the time to show me how to keep unwanted (little-used) programs from always running.  He runs his business right – teaching me how to prevent the problems I was having may keep me away from him in the short term, but I know exactly where I'm going with any computer problems in the future.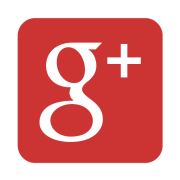 David helped me and my son troubleshooting a new motherboard for a gaming system we are putting together. Not only did he recommend a workaround to the motherboard issue he went further by suggesting a different and more effective hard drive storage architecture based on a Solid State hard drive a layout that he has setup on one of his systems. He helped us even identify the part we needed. Granted it didn't take him long to do these recommendations and at the end when asked what would his tome cost us he sent us away with a smile!!
I still think he should charge something nominally because at the very least baby…diapers aren't free these days! Thank you David!! We are recommending you to all our friends …very knowledgeable and a great human being!!
Alex and Ted Ioakimidis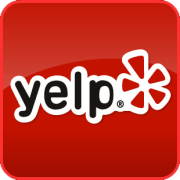 I am as close to a true Luddite as is possible in Cambridge in the 21st century…no cell phone, no TV, no car, etc…but, I do have a HP laptop. When it developed  "issues" David Matthews addressed them….combining both professionalism and patience…a rare combination, and an appreciated one. He fixed my laptop, explained everything to me, all at a more-than-fair price. I lucked out in finding David…share my good fortune.
Max.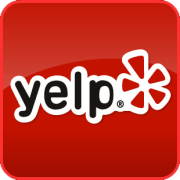 Got virus on my PC laptop, he was quick and affordable.  Very nice guy, I dropped it off Friday afternoon and he was able to find the virus and fix the problem.  I had my computer back by Saturday.  It only cost me $60.
The reason why I gave only 3 stars is because I recently found spyware on the same computer.  So I called him back to see if he could help, but he never returned my call.
I soon found out that the owner was very sick and unable to return my call.  However he did send me an email explaining his situation.  I plan on using him again to fix my computer when he's feeling better.  So I adjusted my rating to 5 stars which is what I would have given for the first repair.
Thanks David, hope you feel better!!!

I found out about On the Spot Computer Repairs by reading a bunch of stellar reviews of the business, and all of the 5-star reviews are definitely well-earned. My Dell laptop display started to have contrast problems to the point where I could barely see what was on the screen. I panicked because I'm a student and rely on the computer for research and classwork, and I brought it in to OTSCR expecting a grim, expensive prognosis.
OTSCR is run out of the owner's house, but the place itself is very easy to find and is a short walk from Central Square. We talked about the problem and what was likely causing it (the converter box in the screen), and I kid you not, he literally started pressing the bottom of the screen and my display reverted back to normal. The man literally has the magic touch! Instead of charging me to replace the LCD screen, he showed me a viable workaround and even spent the time to show me videos of how to remove the bezel from the screen so that I can go in and play with the bad connection myself.
He was incredibly nice, patient, and above all honest – other computer repair shops would have just charged me an arm and a leg to run diagnostics and replace the screen. He is a bona fide computer whisperer that is a godsend for poor grad students with computer problems in the area, and I am definitely going to recommend him to anybody I know having computer problems.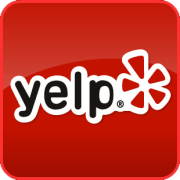 My experience with OTSCR was kinda perfect. I dropped off my laptop (without even calling ahead, which I don't recommend, but it worked out for me in this case) on a Thursday– it needed its screen replaced. David told me up-front how much it would cost for the labor and approximately how much for the screen. Then he e-mailed me the screen he was buying, made sure it was okay, then got it, replaced it, and had my computer back to me by the following Wednesday. He communicated with me every step of the way and did great work for WAY less than I'd been quoted by the manufacturer or what it would have cost at other repair centers. I highly recommend him! I hope I don't have to go back and that my computer runs perfectly forever, but if something comes up, I know where I'm headed.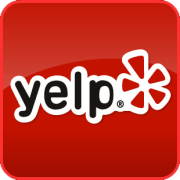 Awesome. I called up to have an issue with a work computer resolved that everyone else was telling me would need to be shipped out to get diagnosed. Problem was diagnosed, and repaired within minutes, and the pricing  was very reasonable. I was even sold a power supply from the owners personal stock. Would definitely recommend.