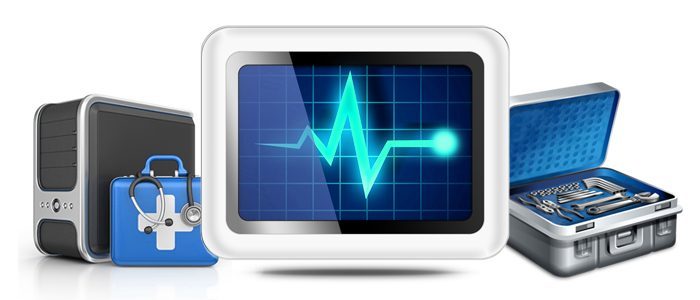 Is your computer running slow, freezing up, or crashing on you? Are you experiencing the dreaded blue screen of death? Are you simply tired of all those annoying, random pop ups that keep popping up making your computer barely usable? Is your computer simply refusing to turn back on and boot into Windows? If you answered yes to any of these questions, let us take a look and see what's going on.

Please be aware that Microsoft has discontinued support for Windows XP. Computers older than eight years may be hard to fix due to limited parts availability and discontinued drivers and manufacturer support. Computers are now a lot more affordable than they were in years past. Our honest and professional opinion is to invest in a new computer if you are having major issues and looking to revive an old machine. We can assist you with recovering data from an older machine.
$45
All Laptops and Desktops
Waived with Repair
Standard
Includes
Diagnosis of a manufactured branded laptop or desktop computer.
 Diagnostic fee is waived with repair.
Custom Builds
Includes
Diagnosis of a custom build desktop computer



Diagnostic fee is waived with repair.